PRINT PARTNERS
Forward Optics offers prominent print partners a unique portfolio of highly visual authentication solutions.
We serve the security printing and brand enhancement sectors through a combination of micro optic films, state‑of‑the‑art print technologies, customized secure imagery, and customer driven development.
PRODUCTS
Exciting packaging technology available exclusively through our partners
MicroFlex™
MicroFlex™ is a unique and visually stunning ultra thin lens array film developed by Forward Optics. It is available exclusively through our Network of Certified Print Partners. MicroFlex™ was designed for printers to offer an exciting new label and packaging technology to their high-value customers in the brand authentication and security printing markets. With MicroFlex™, a wide variety of dynamic 4D effects including; motion, moiré, depth, hidden images, and our exclusive dimensional watermarking are all possible. The MicroFlex™ lens array is invisible to the eye and touch. The film is stable, press-friendly, and recyclable.
TECHNOLOGY
Offer your clients the latest in security and authentication solutions when you partner with Forward Optics.
Secur3D™
Developed for the security and brand authentication markets, Secur3D™ is a patented technology that enables the formation of lens arrays and micro-imagery entirely within the printing press. Unlike traditional lenticular printing, Secur3D™ arrays can be produced in discrete zones, providing the advantage of clear graphics and windows outside effect areas. Incredible 4D visual effects can be produced on any clear substrate, whether offset, flexo, or gravure. Forward Optics can provide all the tools and know-how necessary to establish complete in-house capability.
NanoMotion™
NanoMotion™ is a patented print technology that allows for in-house production of "ultra fine lens arrays which control reflected light to create the illusion of motion."
NanoMotion™ can be printed or formed onto any substrate, only requiring one extra print station to produce dramatic motion, color shifts, and depth effects that command shelf appeal with the added benefit of adding a strong brand protection feature. NanoMotion™ is a proven technology, having been used around the world by major brands for more than 10 years.
MLA Watermark
MLA Watermark is a unique patent pending technology that physically incorporates a faint watermark image directly into the lens array material used to produce the visual effects. This technology is available in our MicroFlex™ films, Secur3D™, as well as custom lens array films. The watermark images can be seen overtly at oblique angles and in reflected light. The images can also be read with a cell phone camera with a custom app, and can incorporate covert features. The technology is ideal for government programs or large-scale high-value consumer products.
SERVICES
Looking for new ways to protect valuable brands? Check out our options for safeguarding identities and deterring counterfeiting.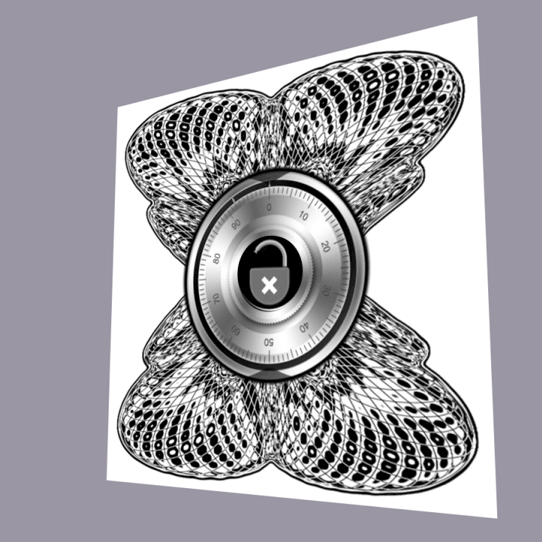 Ad Design and Prepress
Developing imagery for MicroFlex™ and Secur3D™ is a specialized and unique capability. Forward Optics has developed a network of Certified Service Bureaus with designers highly experienced in converting or creating designs for lens array imagery, along with capability to offer the ultra high resolution flexo plates required for the process. The Bureaus are also trained to offer our exclusive and proprietary Dynamic Guilloche imagery, which takes security printing to a higher-level.
Security Feature Development
The technical team at Forward Optics has developed custom optical security features for anti-counterfeit applications for decades, including the development of overt features used in today's banknotes. If you are searching for new ways to protect high value or vulnerable brands, Forward Optics is your ideal development partner.
Custom MLA Film and Mold Production
Forward Optics can provide a wide variety of custom embossed or cast optical micro-structures on film including: lenticular and "fly's-eye" lens arrays, prism arrays, fresnel, gratings, micro text, micro repeating features, retroreflective and light management structures. Our key competencies include seamless continuous arrays, deep pattern capability, and high and low volume production.
Where molds are required, Forward Optics can also engrave optical patterns onto cylinders, plates, or mold inserts, in overall patterns, or in discrete zones.
IP Assistance
Forward Optics has extensive product development experience resulting in over 30 US and foreign patents issued to multiple companies. Our team members have long been recognized as leading experts in the optical authentication and security print industries.
Services we can provide
Patent Research, Development, Drafting, Drawing and Prosecution Support.
Infringement Investigation and Support
Expert Witness and Interference Proceedings
Adversarial Analysis